5 Interior Design Trends to be Obsessed with in 2022
source: HER and Acme Brick
2022 is almost here, and having globally lived through a couple of seriously grim years in 2020 and 2021, I think most of us are more than ready to welcome a fresh, new start and spruce up our homes to match this lighter, optimistic frame of mind. Many of us will still continue to work from home and our spaces will serve as both a work environment and a much-needed sanctuary from the outside world. 
But what will we want our homes to look like in 2022? According to experts, you'll not only be able to create a home that's on trend, but will also remain in style for time to come. Read on for our design experts' curated picks of the top 2022 home decor and interior design trends we're sure you'll love!
Top 5 interior design trends for 2022:
1. Rounded Edges
Furniture and decor with softer edges are both feminine and forgiving complementing angled pieces, while giving a romantic feel to a room.
Rounded furniture is an heirloom from the modern era making a comeback. However, this time around the curve extends beyond sumptuous C-shape sofas to include anything from soft-edge tables to reimagined contemporary chairs. These softened forms bring lightness and romance into interiors.
According to Living Etc., there has been a shift in what customers are looking for some time now - more 'homey' comfort seating with deep cushions and more curves, generally a place to lay down as much as to sit. Comfort, cocooning and coziness!
2. Bring Nature Inside
The easiest way to bring nature inside is by adding plants to your home. They will complement your natural woods and warm browns, while also purifying the air. 
Best greenery for interior styles:
Sweetheart Plant: Thick, succulent, heart-shaped leaves with low-maintenance.
Fiddle Leaf Fig Tree: Larger than traditional house plants, they need sunny rooms and weekly watering.
Monstera: A large family of plants with unique cut-out-shaped leaves that thrive in low-light interiors.
Palm: Another family with a wide variety of big and small plants that flourish in partial sun.
Snake Plant: Known for their ability to help remove toxic air pollutants and infamous for improving your sleep. They require indirect sunlight with infrequent watering.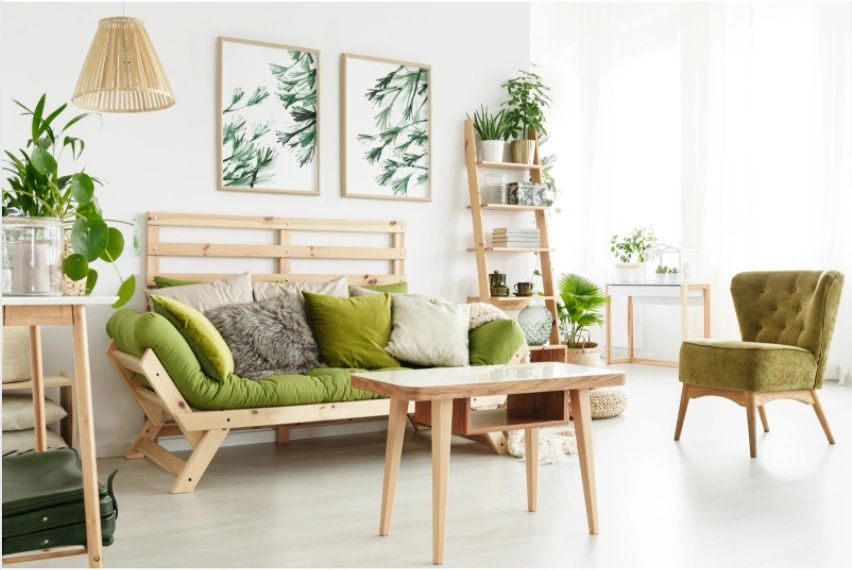 3. The Color Green
Pinterest has seen searches for green interior inspiration increase by 80% this year, and both Sherwin-Williams and Benjamin Moore have chosen hues of green as their 2022 Colors of the Year. Bringing the outside in with hues of green and natural tones blended into our interiors through the use of plants, timber, terracotta and jute textured rugs is calming, organic and refreshing - a new beginning for us all.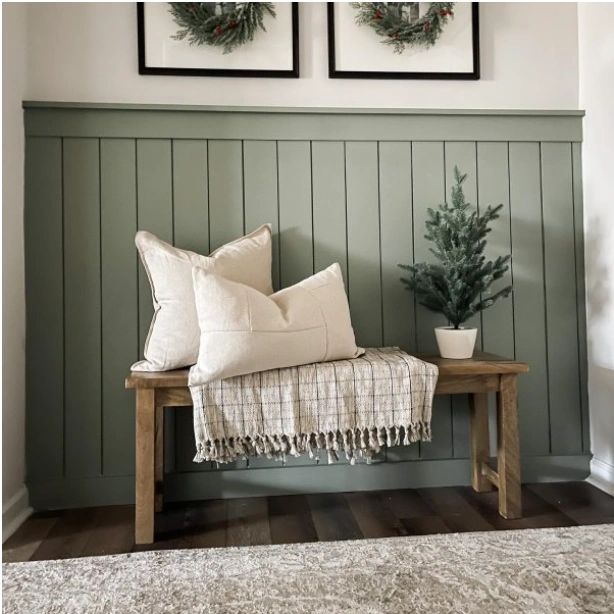 4. Neutral Colors and Black Accents
Subdued earth tones and neutral colors layered within a room's scheme, create a sophisticated look. Think of neutrals as your interior's foundation. Layering organic tones and textures, with doses of black accents are punchy and powerful. 
5. Sustainable and Organic Material
Home decor trends in 2022 see a movement towards maximizing organic materials. Use of glass, stone, brick, pottery, terra cotta, natural fibers, wood and woven textures mirror nature. Do away with plastic as much as possible.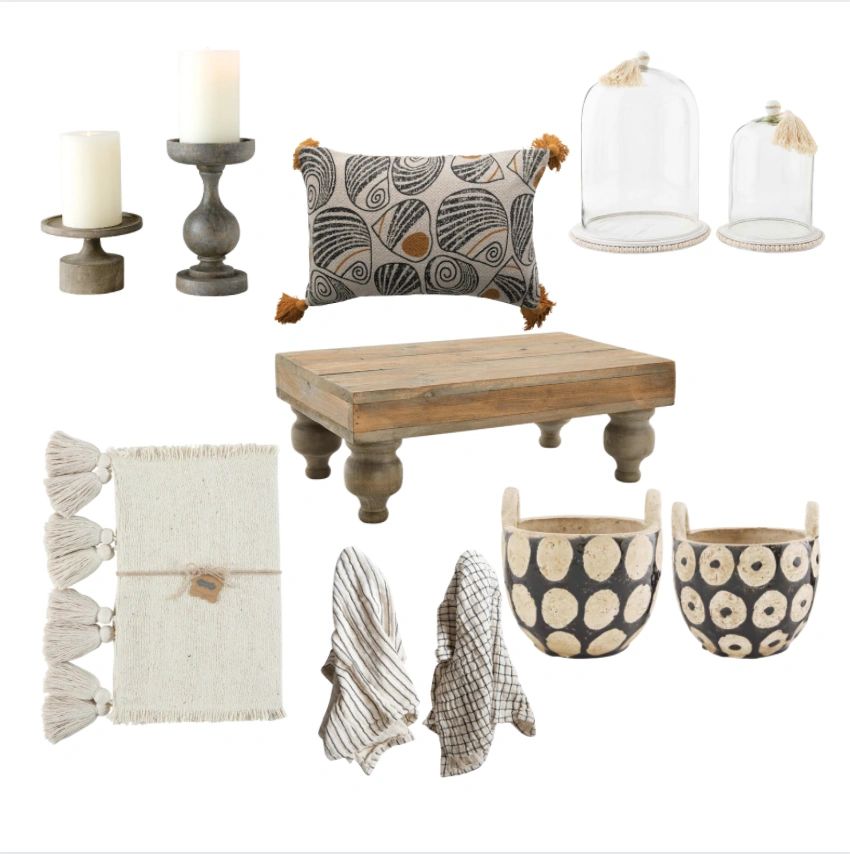 ---