E-Design vs. Traditional Interior Design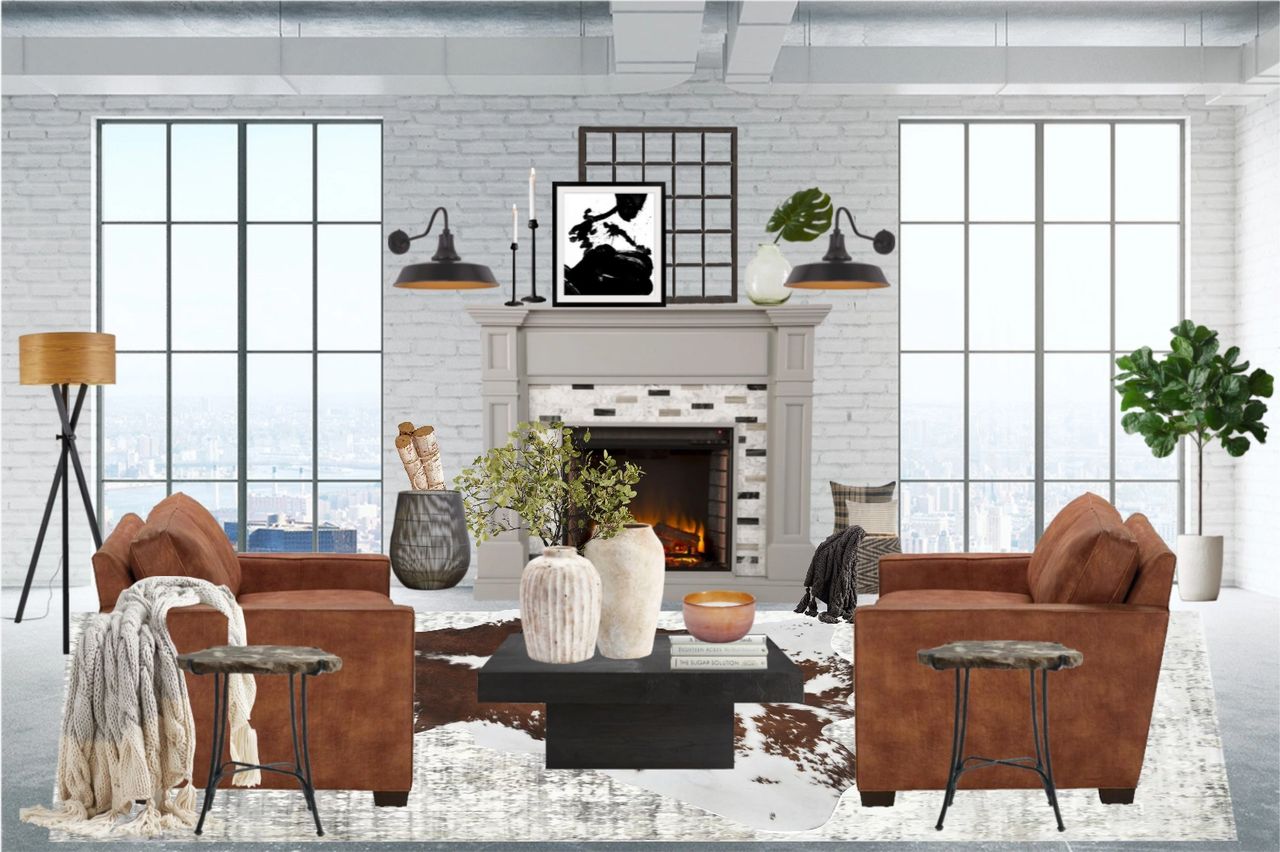 As an interior designer and home stager, I was accustomed to showing up at a client's home for in-person meetings. Then Covid hit last year and I had a choice, either adapt to our new virtual way of life or sit home and cry because I didn't like change. I'm happy to say I chose to adapt! 
Now that all my business is conducted online, I don't know why I didn't do this sooner! Not only is it more convenient for me, it's soooo much more convenient and cost effective for my clients!
A major benefit of E-design vs Traditional Interior Design is that you can view your space virtually before you commit to buying the pieces. 
Let's look at the advantages of e-design vs. traditional interior design - 
Cost
E-design is cost effective because everything is done virtually. The designer doesn't need to charge you for travel expenses, in-person consults, physical shopping, ordering, measuring and arranging furnishings. The costs involved in e-design include the designer gathering information on the client and space (usually the client completes a design questionnaire) drafting digital design boards to show concept and mood, creating digital renderings in 2D and/or 3D and creating a source list of furnishings and decor.
Time
Because the work is done digitally the client can consult with the designer via e-mail saving the client time that they would need to take off to be home for the designer to visit. As part of the process, the client will be able to approve and/or reject any items they don't love. Upon final approval, client will receive via email a Product Source List tailored to the client's budget including the direct shopping links for every item specified. You can shop all at once or as your budget allows..EASY-PEASY! Bottom line, e-design is a great way to work with a professional designer that you may not have been able to afford the traditional way.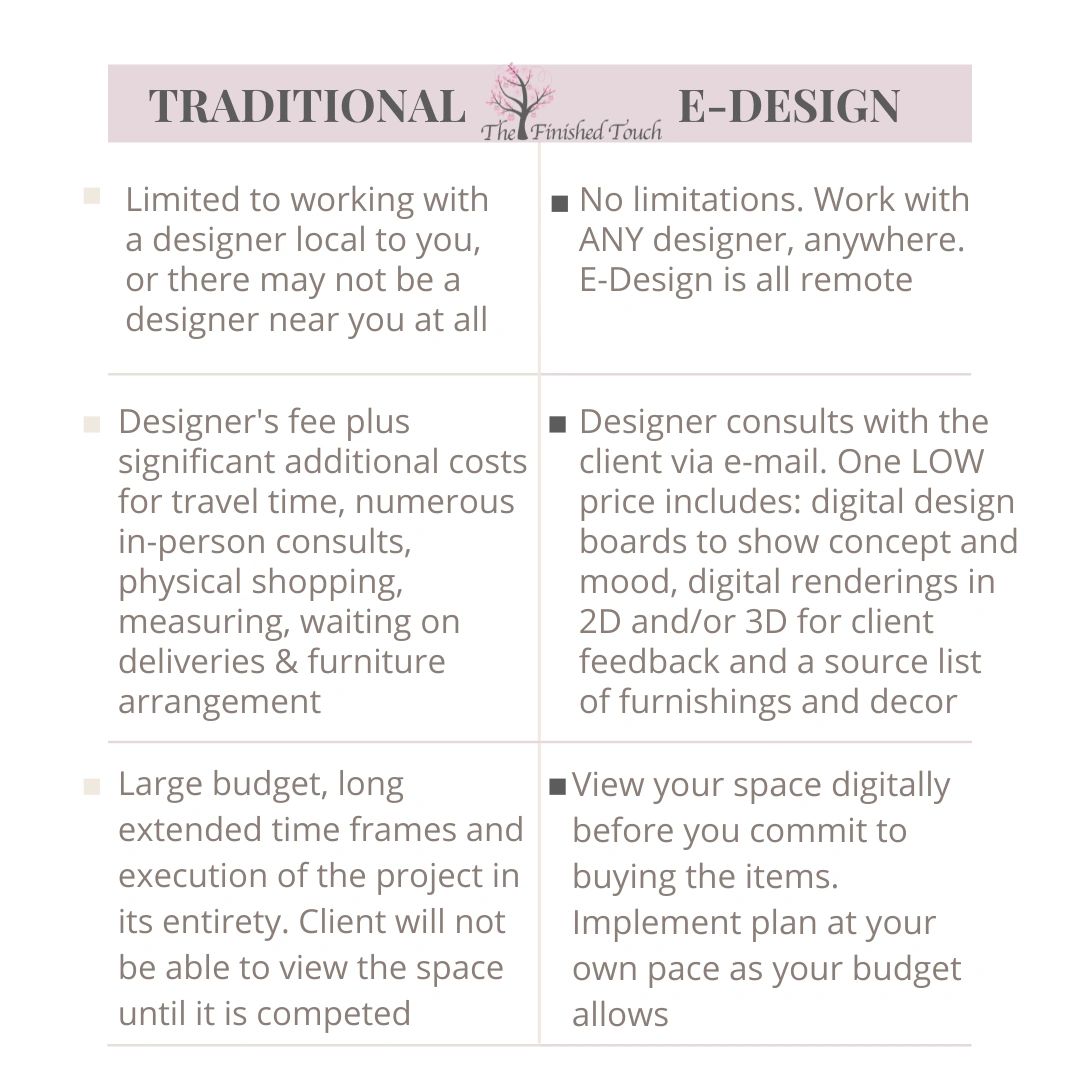 To get started on your e-design package today click here
---